Cooperation Kentish Town was the first co-op in the network. It was founded in 2019 on the Ingestre Road estate in Kentish Town, north London, by a group of community organisers and local residents.
The Co-op was launched at a Free food Larder event, where neighbours were invited to collect free supplies ahead of the Christmas school holiday, socialise and join a freshly cooked communal meal. It was also an opportunity to introduce the co-op idea and invite new members.
Free refreshments and childcare throughout the day meant that parens could spend time at the co-op.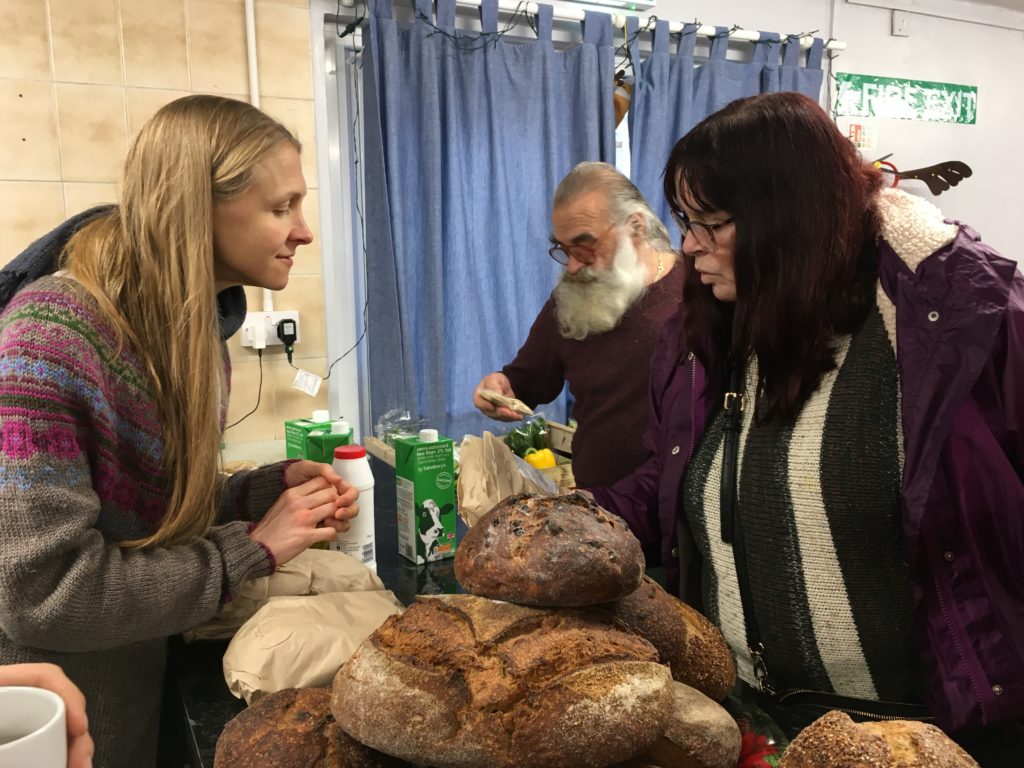 Cooperation Kentish Town started organising in Jan 2020 and reached 20 members soon after.
During the Covid-19 lockdowns in 2020-21, the co-op was able to use its existing infrastructure (a space, links with food suppliers and a local network of organisers) to transition into a crisis response hub, managing mass food distribution across the borough of Camden. Cooperation Kentish Town is currently distributing around 1000 meals a week to neighbours on low or no income. In addition, the co-op is working with a large group of asylum seekers based in Kentish Town to organise weekly food supplies, ESOL classes and immigration support.